Hygge collection – the philosophy of happiness at your fingertips
Toptextil's new Hygge collection is a nod to the centuries-old Danish philosophy that has made Denmark one of the happiest nations in the world for many years. Learn about hygge and see how simple it is to incorporate its principles into your life.
What is hygge?
Broadly defined, hygge is a Danish-derived worldview of enjoying simple activities on a daily basis. Simply put, hygge is about comfort at home and with one's loved ones. This is why the home is so important in this philosophy, as it should be the centre of our universe and offer us a kind of refuge. The Danes don't get spoilt by the weather. Imagine a rainy afternoon spent at home, under a warm blanket, dim candlelight, a crackling fire in the fireplace, your favourite book and a warm mug of cocoa. That's what hygge is - a sense of comfort, freedom, naturalness and bliss at home.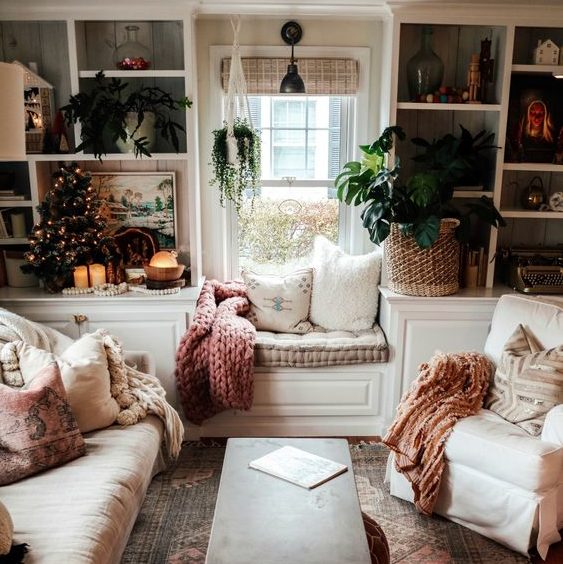 How to bring hygge into your home?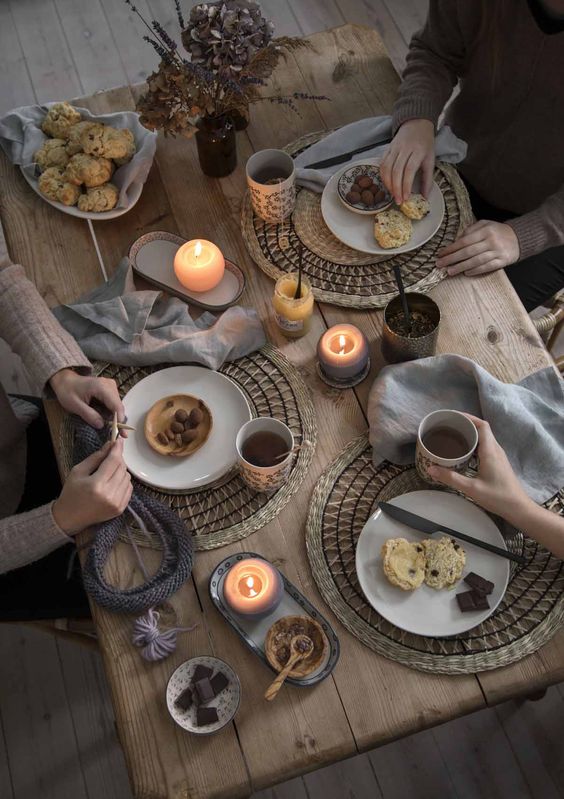 In hygge we focus primarily on comfort, which each of us may understand differently. For some, it will be soft cushions, carpets and tons of cosy curtains, while for others it will be an ascetic interior filled with wood and stone. It is important that the inhabitants feel at ease, comfortable and cosy. A hygge home is a reflection of the people who live there, which is why it has no place for seasonally trendy gadgets, but instead loves eclecticism and a mix of styles. Although hygge may mean something different to everyone, it is worth following a few guidelines:
- the use of natural materials; this includes wooden floors and furniture as well as natural fabrics such as linen, cotton and wool. Hygge is committed to long-lasting quality and is not afraid to use old objects handed down from generation to generation;
- bright, natural colours and lots of light; earthy and natural colours are the basis of hygge - beiges, browns, greens, but also greys and blues fit in perfectly with this philosophy. Bright colours are great for reflecting light - not only natural light, but also artificial light. The house can be illuminated by many lamps, but also by a natural fire from the fireplace or plenty of candles;
- a home is defined by its inhabitants, so don't be afraid to add extras like travel souvenirs, exposed books, clothes or worn-out but favourite blankets. A home is meant to serve us and our guests, so a large wooden table or a spacious couch to accommodate our friends are welcome;
Hygge fabric collection from Toptextil
Following the principles of hygge philosophy, we have created a collection of fabrics with the same name, consisting of 29 colours of finely woven linen-like fabric. It was created from a slightly irregular yarn with a delicate melange colour scheme. The colours include a range of beiges and greys that are perfect for hygge, but also cosy greens, sages, blues and earthy browns and reds. It is the ideal fabric for upholstering furniture that will stay in our homes for years. With a high abrasion resistance of over 100,000 rubs, it will retain its properties for many years. Its additional advantage is also the Cleanaboo technology. It makes the furniture resistant to spills, so evenings with cocoa or wine will be even more relaxed. We have good news for practical people- the fabric is machine washable and ironable.