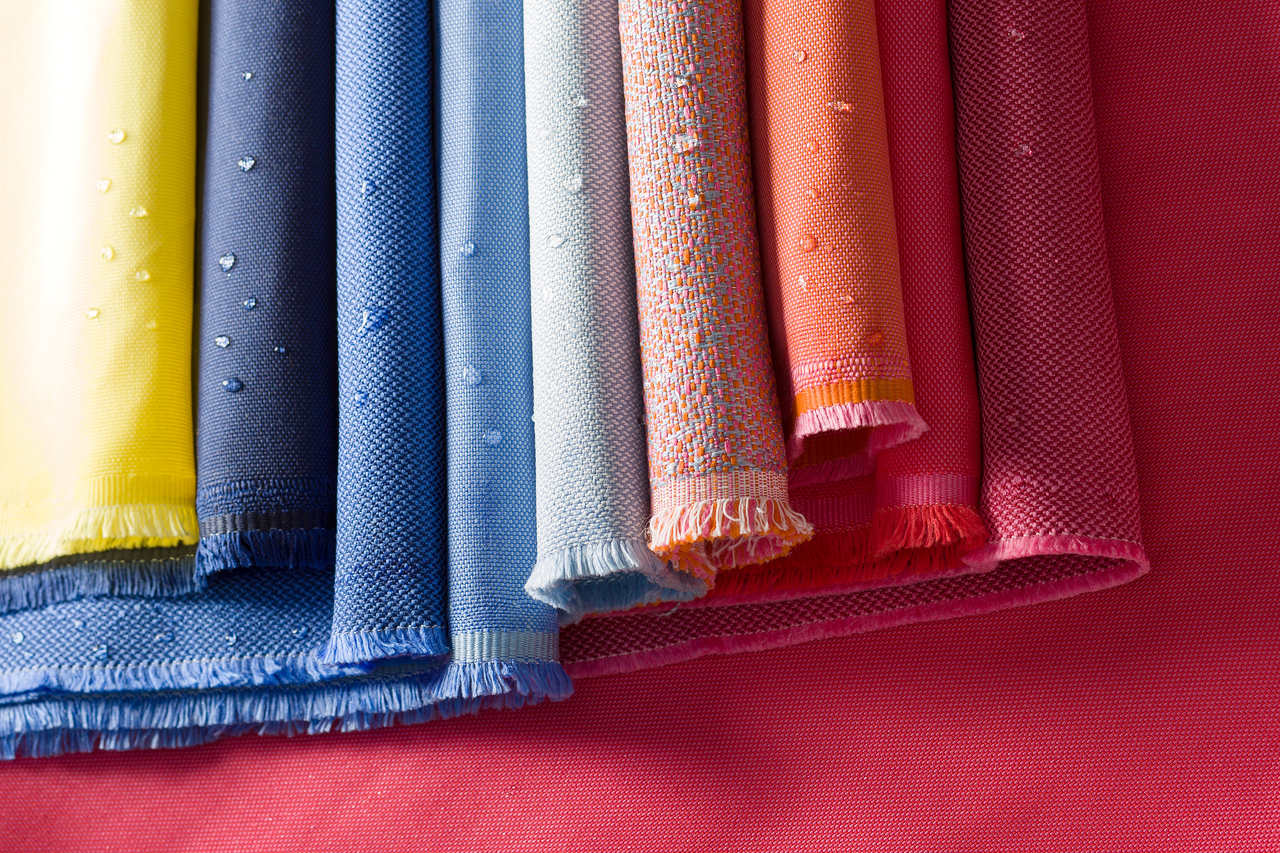 Garden furniture – colour inspirations from Toptextil
If you design gardens, produce garden furniture or run a fabric wholesaler then it's high time to take care of your range for the 2022 season. March is the ideal time to create and introduce garden products. Today we present an overview of garden colour trends for the coming spring and summer. It is worth thinking about them and introducing them with courage, because, as every year, the real shopping frenzy will start in April.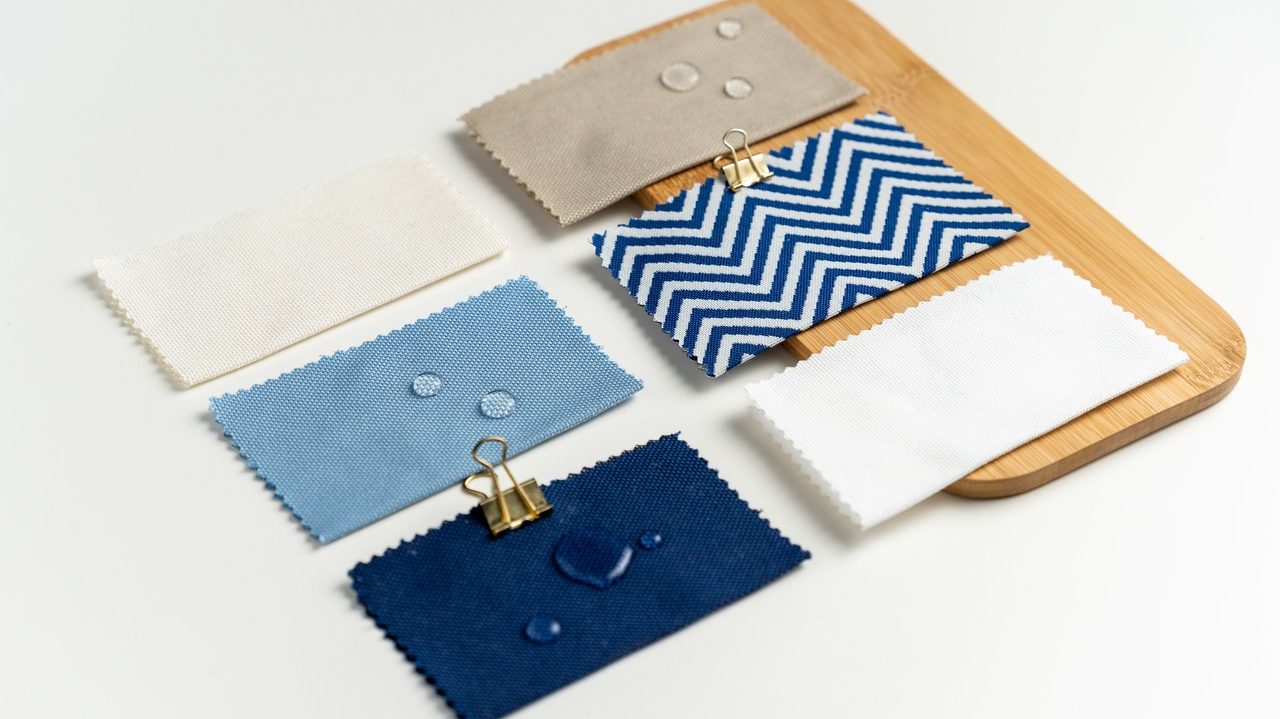 NAUTICAL FLAIR
This is a true classic. The nautical style reminds us of a holiday at a seaside resort - which is why it is so beloved and often used. In this case, the base is always white, supplemented with various shades of blue - baby blue, azure, navy. It's worth including simple stripes or zigzags of different widths and base fabrics in blue and navy in your range. These colours work well in combination with whitewashed wood and white rattan. It's worth complementing them with light red highlights and string. This contrasting combination is the essence of nautical style.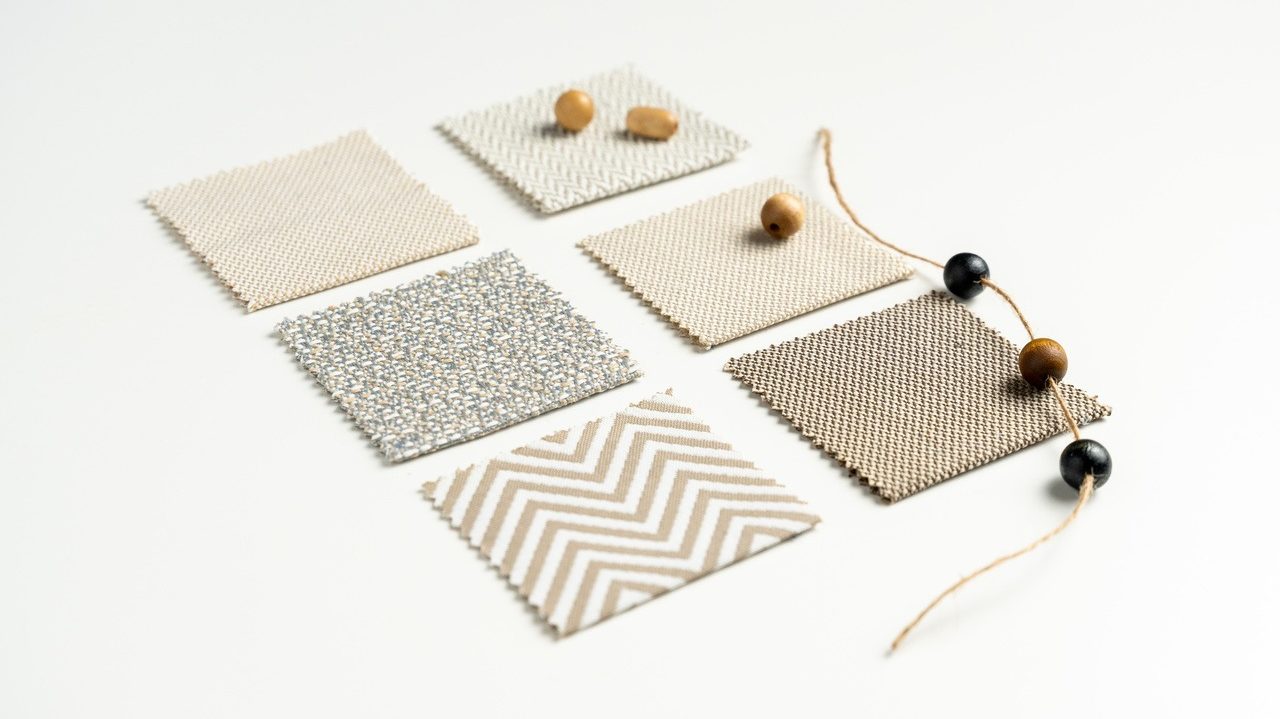 BOHO NEUTRAL
Invariably for several seasons we have been observing the unflagging popularity of the boho style, but in a light, Scandinavian version. Beige and white furniture has become a permanent fixture in homes and gardens. It's no surprise - light shades of white, beige and brown have a soothing and calming effect. They make any arrangement look light, full of light, but also warm and cosy. It is therefore worth going for light fabrics in off-white, beige and warm brown tones. With such a basic colour scheme, we rely on distinct texture - these colours look best on thick, densely woven fabrics, often with an irregular, seemingly random weave. The boho style loves imperfections, which is why it pairs well with natural wood - especially aged wood.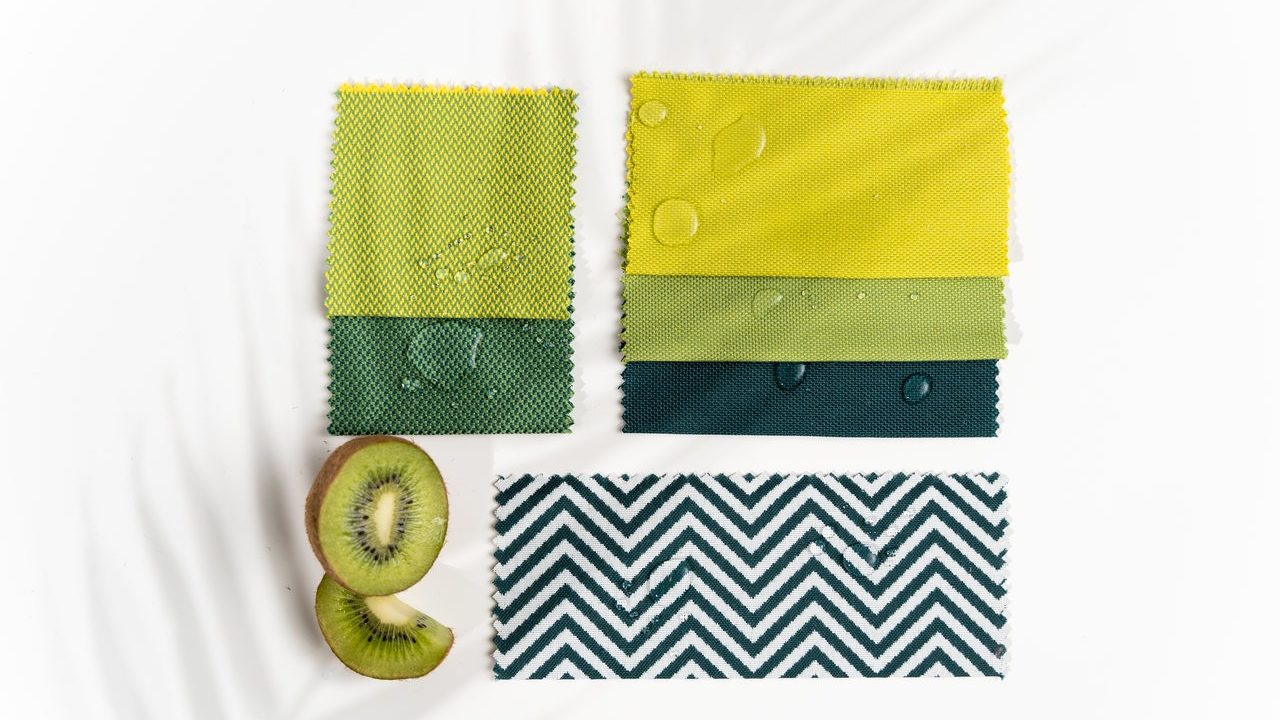 GREEN AND ITS SHADES
Green is definitely the colour of summer. Its shades go well with lush summer plants, and if there are none, e.g. on a balcony, they bring a natural atmosphere to the space. Its base shades such as bottle green, mint and sage are worth having, but new trends - more muted shades such as khaki and olive, and bold malachite - must also be considered. Despite what one may think, this colour scheme is very versatile. It works well with wood, white and cool steel. It should be combined, in moderation, with beige and white, and for the more daring we recommend a fresh combination with pink and dark maroon.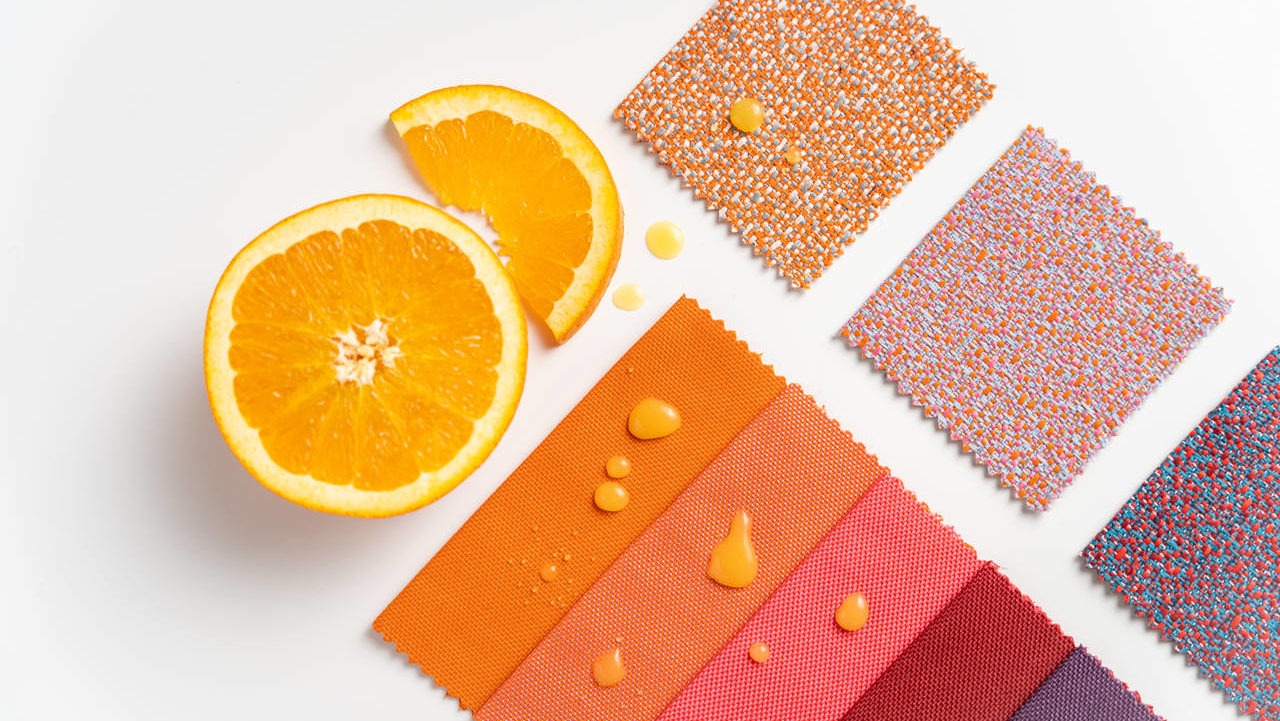 ENERGETIC AND SUNNY
These are the true colours of summer - warm, energising, encouraging activity and improving mood. Shades of red, orange, purple and yellow contrast well with the green of the vegetation and the blue of the water. They complement the natural colour scheme of the garden. In this case, let's not be afraid of bold combinations. Combine them boldly, remembering to keep the tones uniform, e.g. only very expressive or only pastel. Structures such as plaids, stripes and checks are also welcome. This vibrant colour scheme combines well with the grey of the steel and the anthracite finish of the furniture.
TOPTEXTIL OUTDOOR
Toptextil Outdoor fabrics are 18 collections designed for outdoor use on garden furniture. They are resistant to harsh weather conditions - both salt and fresh water and to sunlight. They show increased resistance to colour fading, as well as antibacterial properties. Thanks to Cleanaboo technology, they are resistant to absorption of liquids, including staining liquids such as coffee and wine. And thanks to Cleanaboo+, any dirt on the fabric does not bond permanently to the fibres of the fabric and is easy to remove with a wet cloth.