Dream Velvet – a new velvet knit in the Toptextil range
Toptextil's new premier collection is the answer to the enduring popularity of velvets, velours and all fabrics with a soft, hairy surface. Velvets have not disappeared from the pedestal and are the undisputed favourite when it comes to furniture upholstery.
Meet Dream Velvet
The new Dream Velvet collection consists of 44 colours of knitted fabric with a uniform matt surface. This collection is exceptionally soft - the 360g/m² weight makes Dream Velvet even more malleable and is perfect for rounded, convex shapes as well as decorative cushions. We have also made sure that using furniture is even easier. Thanks to Cleanaboo technology, liquids spilled on furniture will not penetrate and will not stain the upholstery. You can remove them easily with a dry cloth or paper towel.
Petproof, especially for pet owners, offers a definitive advantage. Dream Velvet has enhanced thread-tack resistance, which is of particular value when cats and dogs are present in your home.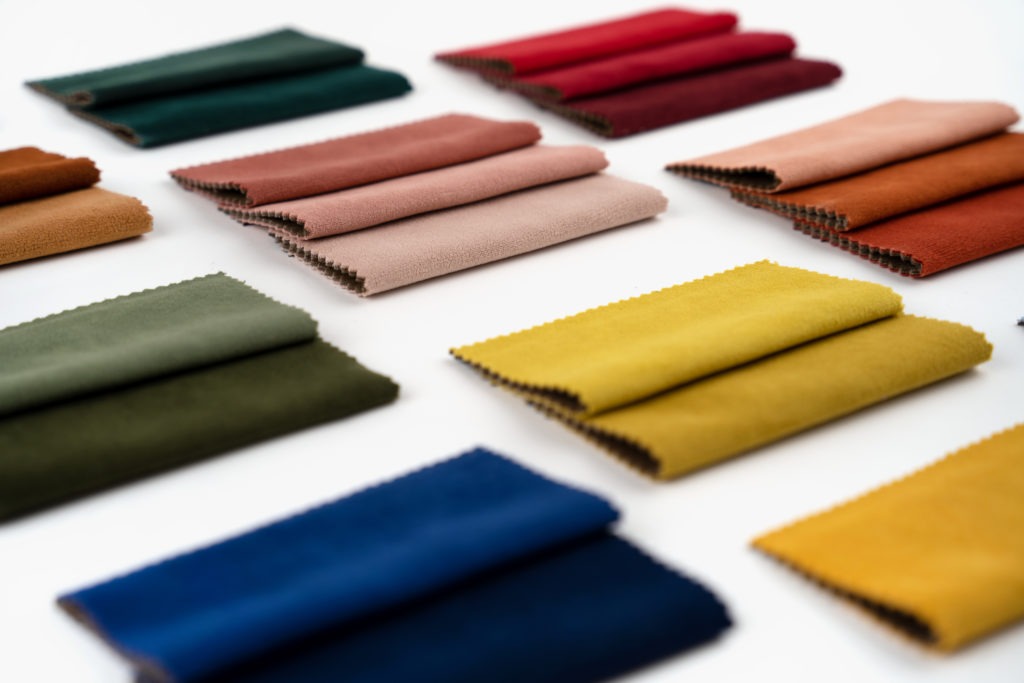 Noteworthy colours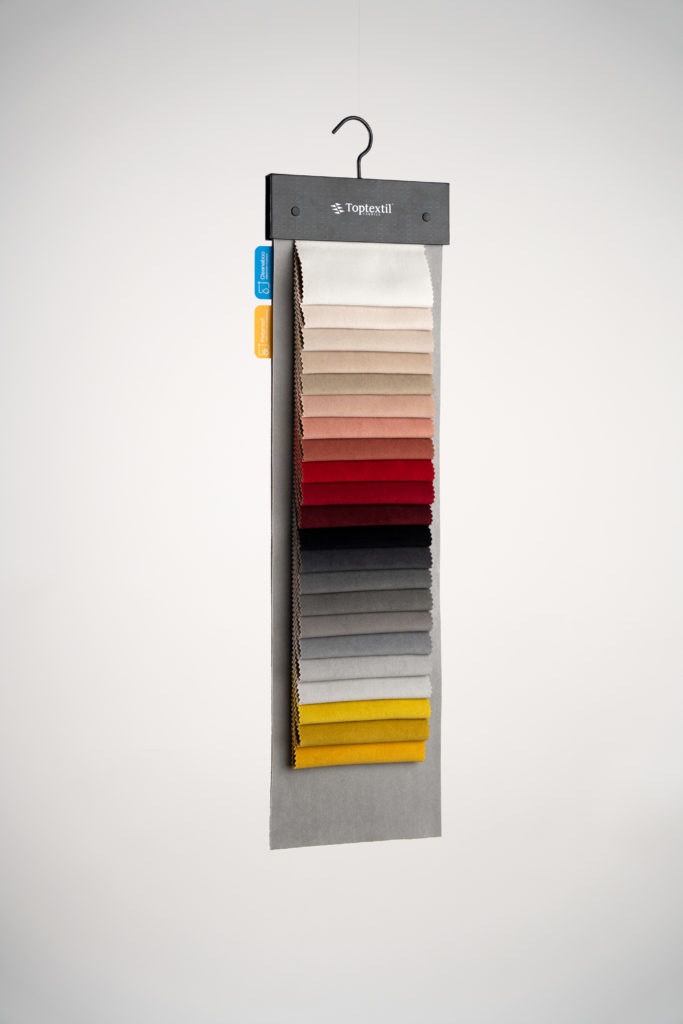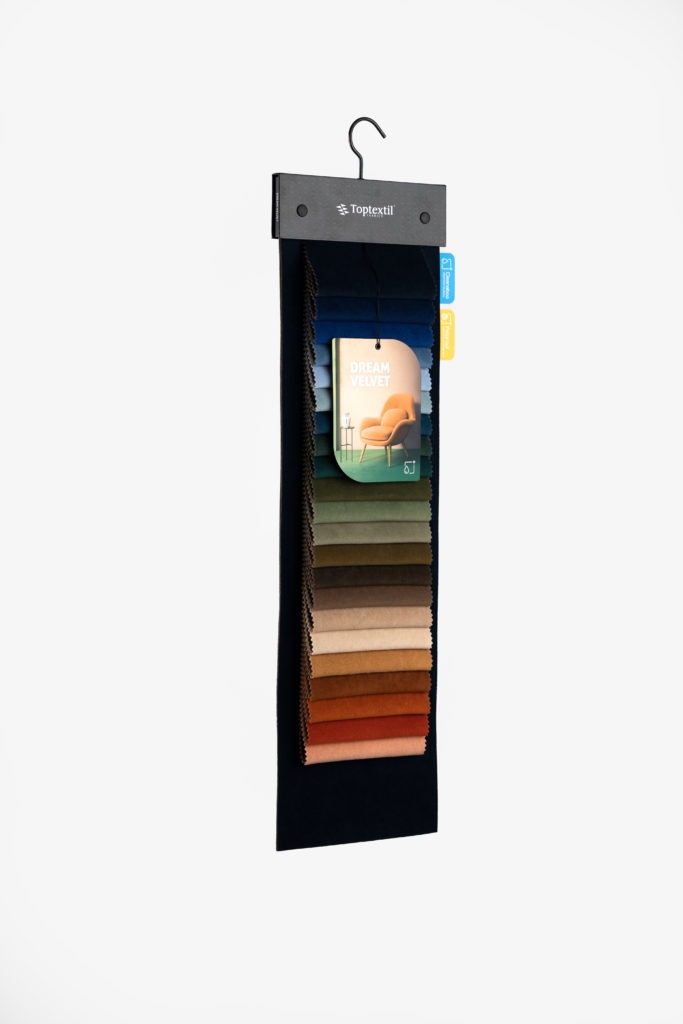 In our opinion, the Dream Velvet collection is all about exceptional colours, which are particularly strong and expressive on this knitwear. In addition to several tried-and-tested shades of grey and beige, we have introduced new, fresh and on-trend colours:
Natural green - go for khaki, sage and deep brown forest green. It is an absolute return to nature and a guarantee of serenity in the interior.
Reds - terracotta, reddish brown and even orange could not be overlooked. We love the warmth of these colours, which will work well with retro and boho styles and work perfectly with this season's much-loved brick.
Shades of blue - there's plenty of choice: strong ink, dark navy, timeless sea blue and even cornflower. We haven't forgotten a few shades of soft blues either.