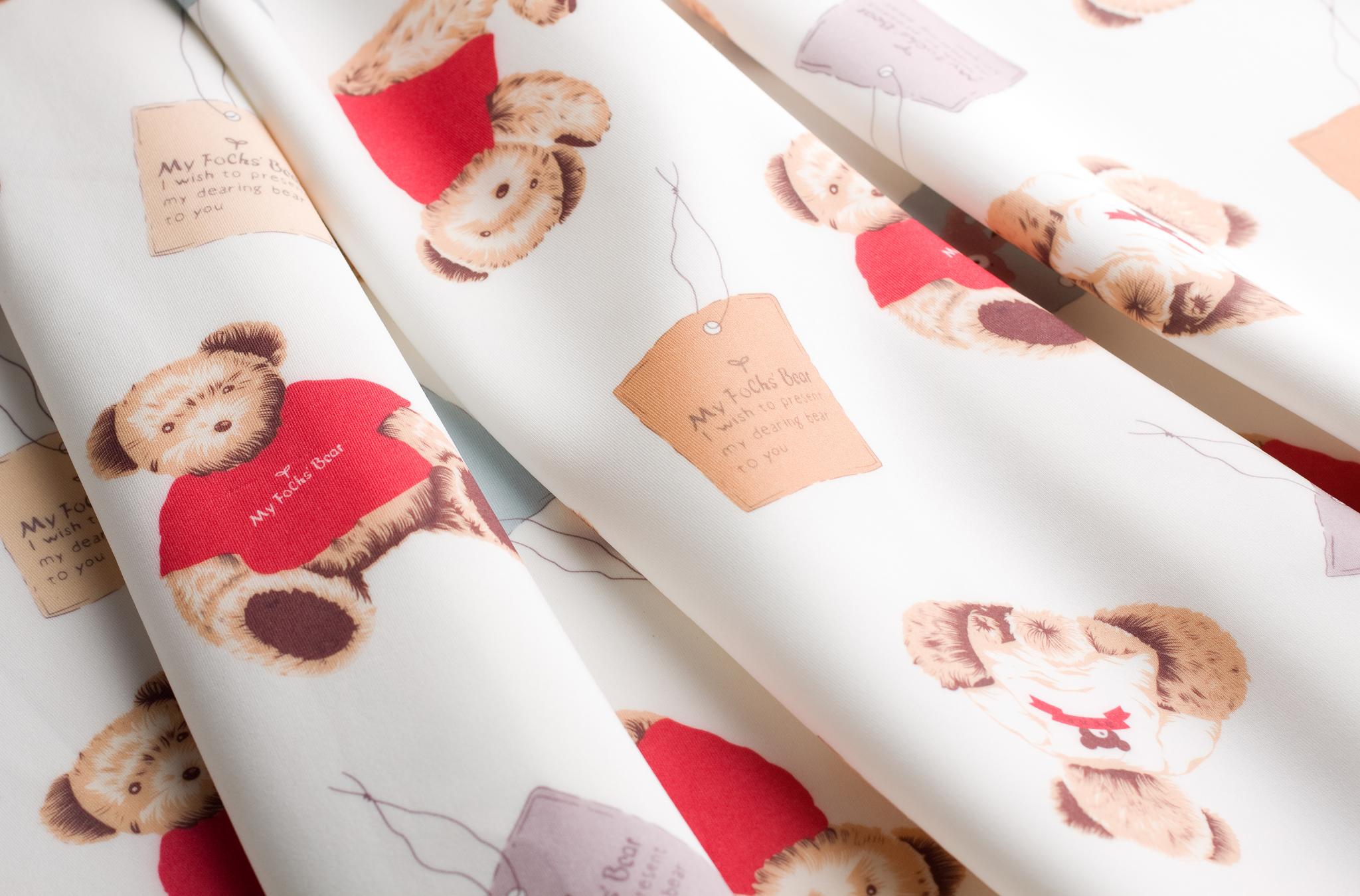 composition
12% SPANDEX, 88% PES
basis weight
270 g/m² ± %5
width
220 cm
Special features
For the youngest ones… The teddy bear has been a symbol of childhood for generations, and is still an inseparable companion for many children during their sleep. Teddy Bear is a pleasant to the touch, warm fabric with a smooth texture. A colorful pattern with a plush teddy bear motif will soothe even the most frisky children. Parents can also sleep well, as Teddy Bear is coated with the innovative Sanitized® coating, which actively combats the harmful fungi and bacteria growth, while protecting beneficial microorganisms.
What are the advantages of the fabric?
Sanitized coating, providing long-term protection against the growth of fungi and bacteria
Creates hygienic conditions
Has an original design
Delicate to the touch
Soft and flexible.
Teddy Bear 9400